Postcards4Kids Sends Kiddos Fun, Educational Mail Every Two Weeks!
A few months ago I discovered a new service for children — postcards!  Work-from-home mom, Nicole P. Apostle, had created Postcards4kids, a biweekly mailing to children about a variety of topics. I signed up for the two-household plan because my six grandchildren belong to my two sons. My grandchildren LOVE receiving the colorful postcards. I asked Nicole to share a few words with you about why she created this fun and educational business.
Here's Nicole:
As a work-at-home-parent, I had to create a strong daily structure to make it all work. When my son was really little, we both thrived on little "sign posts" as a routine for our day. On Tuesdays and Fridays, the garbage truck came around 8 a.m. FedEx and UPS were surprise afternoon treats. Monday through Saturday, old reliable, right around 3 p.m., the mail truck. We would spend an hour in our long, shaded driveway playing with bubbles and chalk, scooting around, waiting for the mail truck.
---
One day, a bright, fun, colorful postcard addressed to my son from my vacationing parents rescued us from a particularly tough tantrum. I thought, wouldn't it be great if he could get something in the mail regularly? So I researched. At that time, the subscription box craze was booming. Monthly boxes for literacy, crates for STEM, packages of stickers for artistic kiddos. Unfortunately, none of these boxes fit our budget at the time. I thought about the humble postcard that brought so much joy to my son's heart (he carried it around everywhere for days!) and it was then I had the light bulb moment. I am in marketing. I do graphic design, I design and print postcards constantly for my clients. I had the know-how, I just didn't have the time back then. Postcards4kids was put on the shelf, just one of my wild ideas (and I have many of them.)
---
When the COVID-19 quarantine happened, we found ourselves back in what felt like simpler times. The daily truck parade was a source of entertainment again. It broke up the day. I remarked to my husband how similar this felt to when our son was at home with me full-time. With more time on my hands, and having lost some accounts due to the virus, I decided to pull the trigger on Postcards4kids. After a fair amount of research, I decided on a web platform and a marketing plan, opened the social media accounts, and Postcards4kids was officially born.
---
Postcards4kids provides biweekly postcards on a variety of fun and educational topics. In the interest of providing more of a learning experience than just a novelty, we expand the postcard's topic with a post on our website – more facts, activities, videos, and projects related to that week's topic. By keeping our service at $5 a month, our hope is that it is affordable to all. Parents, grandparents, homeschoolers, and teachers are our subscription base. In the future, when we have the right number of subscribers to sustain this mission, we will be sponsoring more classrooms with subscriptions.
---
Our most recent postcard explained the importance of sun protection, featuring a sunglass-wearing, colorful rubber ducky. Before that, we talked about National Chocolate Pudding Day, which is June 26th, if you didn't know (I didn't). You never know what you might get from us when you open your mailbox, but we do encourage our subscribers to participate in monthly polls on our website to help us choose topics that might interest their kids. Our postcards are appropriate for kids of any age, though ages 2-13 seem to be most excited by them. Hope to see you soon at Postcards4kids.com J
---
To subscribe to Postcards4kids, visit https://www.patreon.com/postcards4kids
---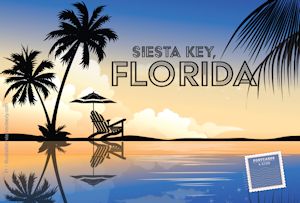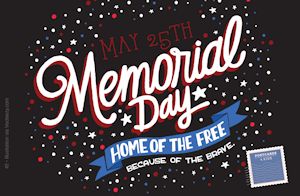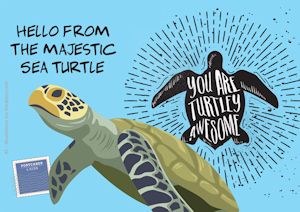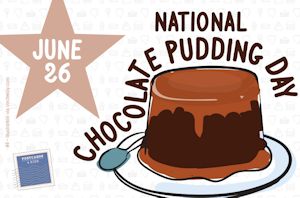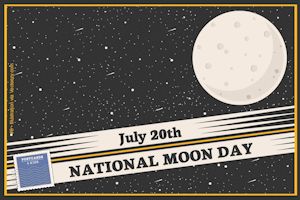 Please sign up for my monthly newsletter, which is for grandparents who want to make a positive difference in their grandchildren's lives, and for parents who  want to ensure that special grandparent bond between their parents and their children. Articles will give you exclusive content I will not share on social media and a heads-up about events, products and books you will find interesting. To sign up, click here! Let me know your thoughts about this blog post: carolyn@adventureswithgrammy.com!