Let's Explore Virginia!
My grandchildren and I have fed alpacas, traced dinosaur tracks that are millions of years old, made chocolate candy, roasted coffee beans, sailed aboard a pirate ship, toured an Amazon Fulfillment Center, flown model airplanes in wind tunnels, traveled along a railroad track on an open-air, restored equipment car, and fed free-roaming zebras, ostriches and elk. We have created memories that will last a life-time!
     Your family can, too! We will show you how in Adventures with Grammy: Let's Explore Virginia! My book, for which I am seeking agent representation, promises to strengthen the bond between you and your grandchildren by exploring the wonders of Virginia with or without the grandchildren's parents! The adventures are free or budget-friendly, suitable for grandparents and grandchildren from toddlers to teens, and promise oodles of fun! Most importantly, the activities will ensure the accolades all grandparents crave: special places in their grandchildren's hearts. When you are a memory, even your grandchildren who were too young to remember each activity will feel your love in this enchanting time capsule of shared adventures.
     Join my grandchildren and me as we explore Virginia. Follow my blog and sign up for my newsletter!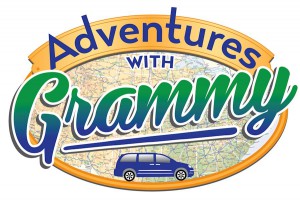 The one thing grandparents want most is to know they hold special places in their grandchildren's hearts.