The Author
Carolyn Berry is an author, a podcast host, and the founder of the Adventures with Grammy Network.
ADVENTURES WITH GRAMMY: LET'S EXPLORE is a proposed series of nonfiction books that will take grandparents and their grandchildren, toddlers to teens, on magnificent romps across the United States. The inspiration for the books is her own adventures with her children and grandchildren. Berry delights in hosting the annual Camp MaMa Berry and making memories with her grandchildren instead of buying them toys. She bought a van, and when the children are belted in they set out to celebrate life's adventures.
Her work in progress is "Adventures with Grammy: Let's Explore the Mid-Atlantic." The adventure journal highlights 21 budget-friendly adventures grandparents and their grandchildren can explore within the states situated along the middle of the east coast of the United States. An advocate of multi- and skip-generational travel, Berry says the excursions are suitable for day, weekend, or week-long travel and promise oodles of fun. Most importantly, the activities ensure the accolades all grandparents crave: holding special places in their grandchildren's hearts.
The Adventures with Grammy podcast — a podcast for grandparents who are on-the-go with their grandchildren, for grandparents who want loving relationships with their children and grandchildren, and for parents who want their children to enjoy loving relationships across the generations — is a companion to Berry's proposed "Let's Explore" series.
The Adventures with Grammy Network is a collaboration with creatives around the world to introduce members' audiences to amazing children's literature, activities and adventures they might not otherwise encounter.
Known as MaMa Berry to her grandchildren, Berry taught high school English, history, and special education. She earned a bachelor's degree in communications with a concentration in print journalism from Virginia Wesleyan College, now Virginia Wesleyan University, and a master's degree in education from Old Dominion University. She is a member of the Author's Guild and the Virginia Writers Club, and she is a disciple of Jane Friedman, Tim Grahl, Joanna Penn, and Kathy Ver Eecke.
Prior to teaching, Berry worked as a free-lance writer, editor, and photographer. Former clients include Tidewater Builders Association, Virginia Beach City Public Schools, the city of Virginia Beach, the city of Norfolk, the Medical College of Hampton Roads, and Landmark Communications. She edited three regional magazines and wrote for Inside Business, In her early career, she held public relations positions for healthcare organizations.
Sign up for the author's newsletter!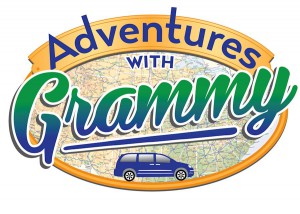 The one thing grandparents want most is to know they hold special places in their grandchildren's hearts.