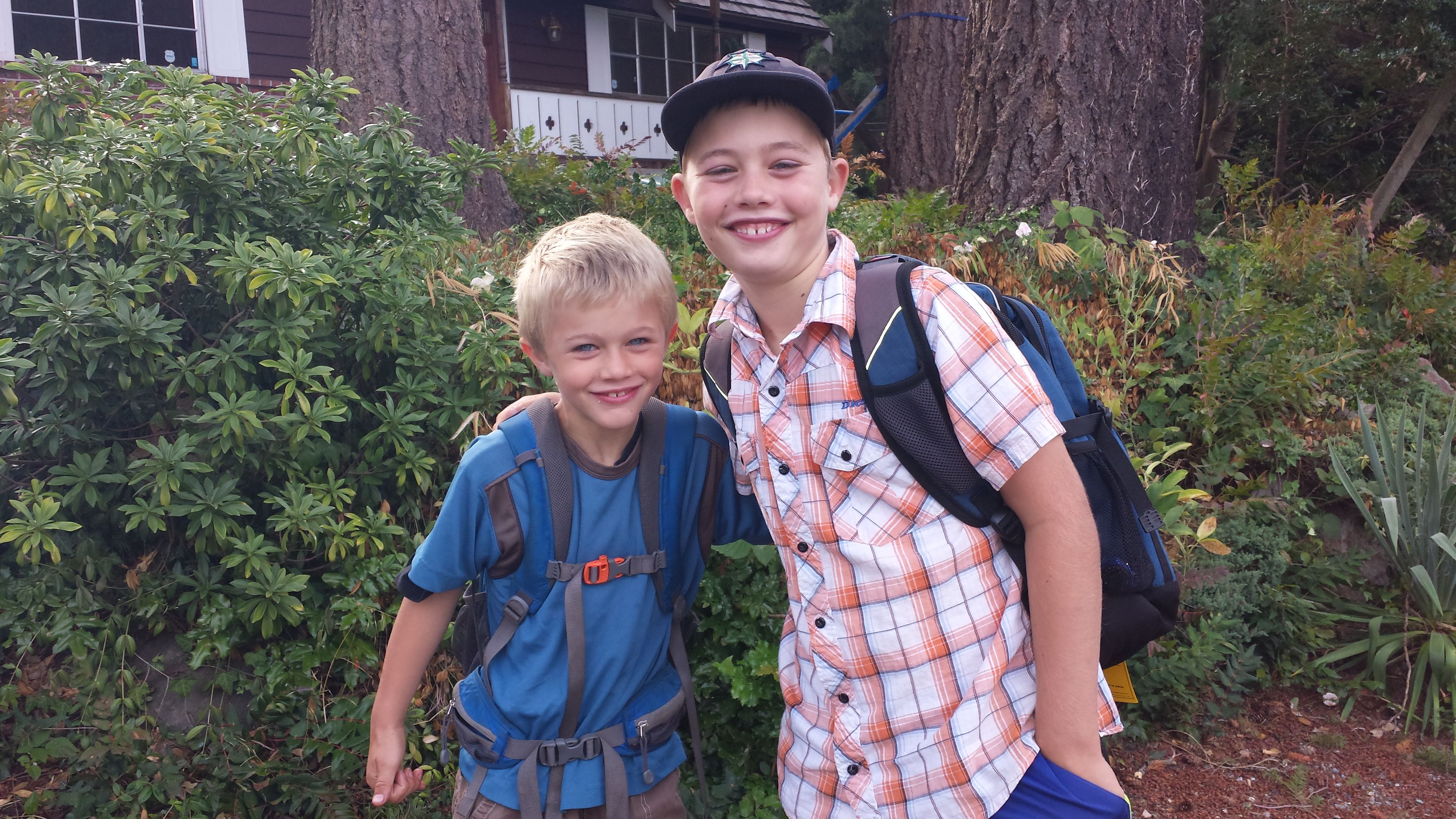 I asked my colleague, Richard Haiduck, the author of the upcoming Tales of Retirement, to write a guest blog. He surprised me with an interesting twist: retirement through the eyes of four youngsters, ages 4 to 13, from two unrelated families; one girl and three boys (two of whom are his grandsons).
---
---
New Perspectives on Retirement: the Grandkids' View
by Richard Haiduck
---
So, what is retirement, anyway?
     "Never heard of it."
     "You get to live in a treehouse."
     "It's like the end of your work."
     "You have a fixed income."
---
What do you think about retirees?
     "Old grandpas."
     "They are old and seriously done."
     "They're like, 'Can you get me my soda? My legs don't work.'"
---
What about your parents? What will they do in retirement?
     "Daddy is going to yell at the moles."
     "My mom is going to fall asleep in the morning and lay there eating popcorn."
     "She's going to have some wine and watch TV."
     "My dad's going to have deaf problems for the rest of his life"
     "He'll get a special force to do these back pains."
     "My dad already lost his hair and can't lose any more."
     "They'll probably retire off into some ski resort area in Utah. My mom will want to ski until she's 90."
     "They'll go to Russia."
---
What are your retirement plans?
     "Go to sleep every day."
     "Watch TV every day."
     "Play video games."
     "Sit back and relax for 20 billion years."
     "Get a massage, chill and hibernate."
     "Have a nice cozy home up in the mountains, or on a beach somewhere, and goof off whenever I want."
---
What will life be like once you are grandparents?
     "[By] that time, there'll probably be flying cars and stuff. It'll be like a whole different world."
     "I'll win the championships of hover-board racing."
     "I'll take my grandkids to the Alaskan hills, and give them unlimited ice cream cones."
     "I'll let them do whatever they want, and eat 15,000 ice cream cones."
---
Kids will be kids. Is it too soon for them to have retirement plans? Apparently not! What about your grandchildren? Have you asked them what they think? I would love to hear their opinions about retirement! Visit https://richardhaiduck.com/contact/, or follow me at twitter.com/richardhaiduck to learn more about retirement tales.
---
Please sign up for my monthly newsletter. Articles will give you exclusive content I will not share on social media and a heads-up about events, products and books you will find interesting. To sign up, click here! Let me know your thoughts about this blog post: carolyn@adventureswithgrammy.com!